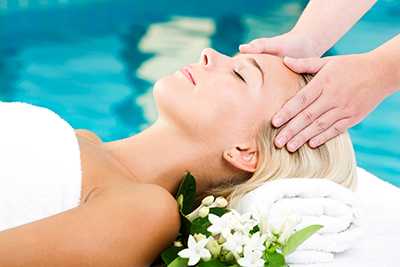 evōc

Hydromask Suggested Applications
Hydrating facials
Soothing sun or wind burned skin
Post sailing, golfing, etc. exposure
Post microdermabrasion
Post peels
Post electrolysis
Post sun tanning
Hydration / Soothing / Post Sun Applications
For overall hydration of all skin types. The face will feel soft and smooth after evoc hydromask application.
Directions for Use
Cleanse: Use a cleanser which leaves the skin feeling fresh.
Hydrate: Apply 

evōc

 Hydromask or 

evōc

 Aloe Hydromask by removing the blue plastic liner and placing the gel side directly on the freshly cleansed face. Leave mask on the face 15-20 minutes. Remove mask and dispose.
Seal in the Moisture: Apply cream or lotion to seal in the delivered moisture.
Post Micro-Dermabrasion, Peels & Sunburn
evōc Hydromask is an exceptional way to calm and soothe the face immediately following aggresive treatments such as micro-dermabrasion and peels. Apply mask directly to clean skin for 15-20 minutes. For additional cooling, refrigerate Hydromask prior to application. The evōc Hydromask is the product of choice for this application as some skin types may be sensitive to added botanicals or active.
Do not apply the evōc Hydromask to compromised skin.
For maximum results, use an evōc Hydromask weekly as an intensive moisture boost application.